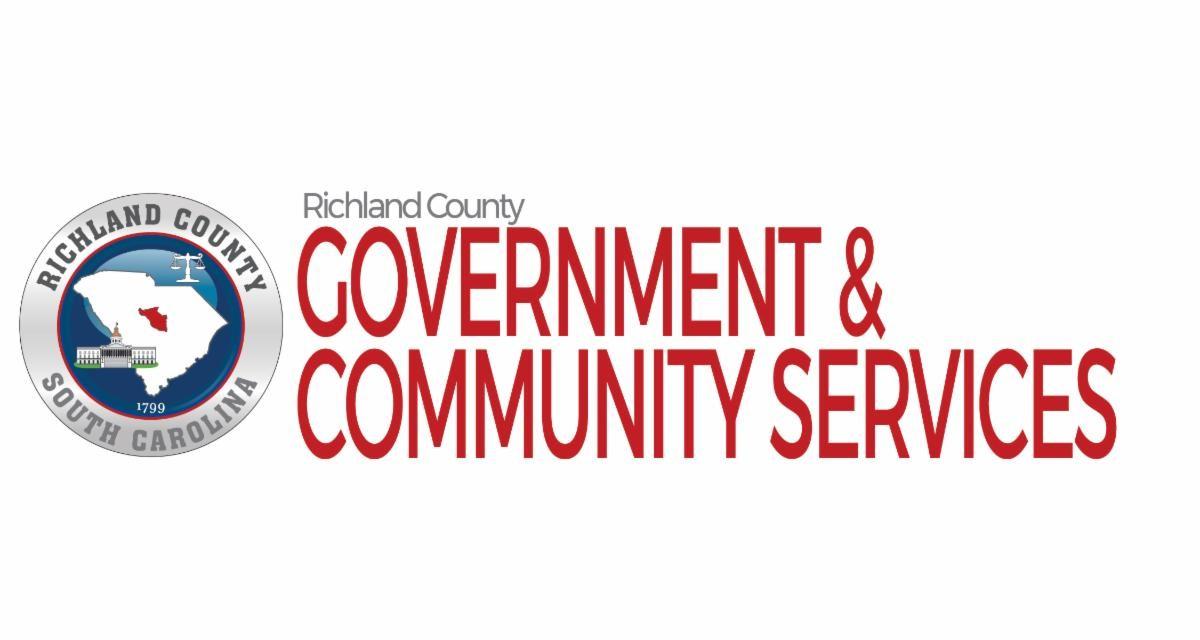 Information you can use and share with our community
More Opportunities to Learn About New Land Development Code & Zoning Changes
Richland County residents have a few more opportunities to learn about possible zoning changes to their property, as the County moves into the final stage of rewriting its Land Development Code (LDC). The LDC is a set of regulations that govern land use and development in unincorporated areas of the County, and covers standards for zoning districts and dwelling units allowed per acre, along with building location, permitted uses, signage, landscaping, and other rules.
In November, County Council passed the rewritten LDC, which is set to go into effect May 2. With the text of the code now adopted, County staff are working to finalize the draft zoning map for the new LDC.
From January through March, County staff are hosting a series of informational, in-person meetings throughout Richland County to discuss the rewritten LDC and zoning changes. The same information will be presented at each meeting, so residents can attend at the time and location most convenient for them. All meetings run from 6 to 8 p.m. Residents can view the full schedule of Remapping Information Sessions here, but here is the schedule for March:
·    Tuesday, March 1 at St. Andrews Park, 920 Beatty Road, Columbia
·    Wednesday, March 2 at Upper Richland Community Center, 280 Camp Ground Road, Columbia
In addition to the meetings, the County will make LDC information available through mailings and an interactive app viewer that shows zoning information for a specific area. When available, the viewer will be accessible through the Planning Department's webpage. Residents can also phone or email County staff with comments and questions.
Residents and property owners can also visit the Zoning office on the first floor of the County Administration Building (2020 Hampton Street, Columbia) during business hours or schedule a one-on-one meeting with a Zoning staff member about specific properties. Those with questions should email LandDevelopmentCode@richlandcountysc.gov or call 803-576-2190.
To learn more, visit the County Planning webpage.
Spring Resurfacing Projects in Residential Subdivisions Now Underway
In late February, Richland County's Public Works department began work on road resurfacing projects in several neighborhoods. The last of these projects is in Ascot Estates in Irmo, starting March 1 and continuing through March 10. During that time, the following roads will be resurfaced: Steeple Ridge Road, Laurent Way, Laurent Court, Dunleith Way, Dunleith Court, and Cotting Court.
Palmetto Corp., the contractor for this work, is milling the existing asphalt, patching and repairing damaged asphalt areas, then completely resurfacing the asphalt roads. The contractor is also providing traffic control personnel and warning signage and devices.
Residents should expect temporary lane closures, traffic rerouting, and the presence of road maintenance equipment and personnel; drivers should exercise caution and patience while the resurfacing project is in progress.
Over the last few weeks, the contractor resurfaced roads in these neighborhoods:
·    Hunters Pond Drive in Hunters Pond, The Summit
·    Ramsgate Drive in Broad River Estates
·    Rolling Hills Road and Rolling Hills Court in Kingswood
·    Bowhunter Road, Hunters Run Drive, Coyote Lane, Labrador Drive, Ranger Lane, Bear Rock Drive, Grouse Court, and Duck Point in Hunters Run, Phase 1
·    Abney Estates Drive, Valley Estates Drive, Abneywood Court, and Winding Brook Loop in Abney Hill Estates.
If you have any questions, please contact Richland County Public Works' Engineering Division at 803-576-2400.
Apply Now to Serve on County Boards, Commissions, or Committees
Richland County Council is accepting applications from County residents to serve on several boards, commissions, and committees now through Friday, March 18. Serving on County boards, commissions, and committees is often a way for residents to give back to their community, gain insight into local government, and even prepare for running for elected office.
A few boards, commissions, and committees have special requirements in terms of residency location and professional background. For example, the County is seeking certified public accountants (CPAs) for the Business Service Center board and for the Internal Audit Committee, as well as a resident living within a mile of Jim Hamilton-LB Owens Airport for the Airport Commission. Most other boards, commissions, and committees have no special qualification requirements other than residing within the County and having an interest to serve the community.
Applicants are encouraged to learn more about the board, commission, or committee they are interested in and to speak with their County Council district representative. Applications may be submitted online (preferred), by mail, or by email. Applicants will be interviewed before being recommended to Council for appointment. Appointments will tentatively begin on April 5, 2022.
To learn more, download or view the current list of vacancies, and complete an application, visit the Boards, Commissions, or Committees webpages. If you need additional information, please contact the Richland County Clerk to Council Office at 803-576-2060.
Free Seeds Available at Richland Library Eastover & Community Events
Beginning today, Richland County will offer residents free seeds to kick-start their home and community gardens for spring, thanks to a new partnership and a grant from Dominion Energy.
Residents visiting Richland Library Eastover (608 Main St., Eastover) can select up to four packets of seeds per household per visit. For a list of available seed varieties and recommended planting dates, visit the Richland Soil and Water Conservation District's Seed Sanctuary webpage.
The seed giveaway is made possible by a partnership between RSWCD's Seed Sanctuary and Richland Library, with some funding provided by a $5,000 Environmental Education and Stewardship Grant from Dominion.
Along with opening the giveaway location in Eastover, RSWCD will use the new grant funding to host a traveling "Pop-Up Seed Sanctuary" to help distribute seeds at community events, festivals, farmers markets and other functions throughout Richland County.
Pop-Up Seed Sanctuary availability is limited, and requests will be fulfilled first-come, first-served. To request a Pop-Up Seed Sanctuary appearance, event coordinators can email Mary Hannah Lindsay, RSWCD community outreach coordinator.
The Seed Sanctuary is made possible by a team of community volunteers who help prepare and label seed packet for distribution. Those interested in volunteering can apply at www.richlandcountysc.gov/rswcd.
County Program Helps Prepare Future Homebuyers
In today's housing market, buyers have to be ready with funds for a down payment and closing costs to get the home of their dreams. That can be a challenge for some households.
Richland County's Homeownership Assistance Program (RCHAP) offers low-to-moderate income households forgivable loans up to $10,000 that can be used for a down payment and/or closing costs for the purchase of a single-family dwelling.
To be eligible, applicants must reside in South Carolina and must be qualified as a low-to-moderate income household based on HUD's income limits, which change every year. In addition, applicants cannot have a contract on a house until after completing RCHAP application requirements. The home applicants intend to purchase must be located in Richland County's unincorporated areas.
Those requirements include attending a program orientation session, completing home buying classes offered by Columbia Housing Authority, securing a pre-approval/pre-qualification letter from a reputable lender, and submitting the RCHAP application and required documents. Once the application package is submitted online, it will take up to 45 days to be processed. Applicants should consider this timeframe in their home-buying process.
To learn more about RCHAP, please review the online program information or call 803-576-2089.
Do You Live in an HOA Neighborhood?
If so, you may be interested in HOA resources offered by the SC Department of Consumer Affairs (SCDCA). On the agency's Homeowner Association (HOA) Information page, you'll find frequently asked questions, overviews of applicable laws, and links to other resources.
While the SCDCA does not oversee HOAs, a core component of the agency's mission is education. One way SCDCA helps educate consumers across the state is with webinars on topics such as HOAs, credit reports, identity theft, and scams. One of the upcoming webinars for National Consumer Protection Week is a presentation on "HOAs and the Law" on March 11 starting at 10:30 a.m.
Visit SCDCA's webinar schedule to register for the HOA webinar and any other upcoming online presentations.
United Way Offers Tax Time Help
It's tax time! According to the United Way of the Midlands, tax refunds are often the largest paycheck a family receives during the year and can be used to pay bills, save for the future, and make major purchases. About 70% of U.S. tax filers are eligible for free tax preparation but don't take advantage, potentially paying someone to access tax credits or deductions such as the Earned Income Tax Credit (EITC).
That's why the United Way of the Midlands offers free tax help this time of year. For those that qualify, United Way of the Midlands offers MyFreeTaxes.com, a free online tax preparation software through a partnership with H&R Block, and supports The Cooperative Ministry's Volunteer Income Tax Assistance (VITA) program.
To learn more about these and other services, visit the United Way of the Midlands' website.
Chappelle Memorial African Methodist Episcopal Church
1101 Pine Street, Columbia, SC 29205
Copyright &copy 2023 ChurchTrac Software, Inc.